13 Killer Back Exercises To Chisel Out A Defined, V-Shaped, Undulating Back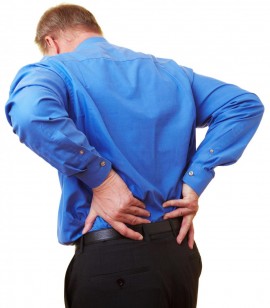 Everyone loves blasting the life out of their abs and pecs. But the backside needs equal love, too — and we're not just talking about your butt. You CAN'T neglect your back.
And why would you? Not only does a well-developed, V-shaped back project Bane-like strength and radiate aesthetics, but it's also critical for maintaining strong posture, muscular balance, and a compact core. Overworked, dominant pecs, abs, and front delts (the front part of your shoulders) cause the body to hunch forward, which often produces slouched, "gorilla" posture.
You don't want that to happen. Consistently thrashing your back muscles is essential in order to keep the body aligned in optimal position.
Plus, back strength is functional. The next time you're rowing a kayak, climbing an oak tree, picking up your grandma's couch, or dangling from a fire escape, well, you'll thank me. Powerful pecs aren't quite as useful.
Related Health Topics