Back Pain Diseases and Conditions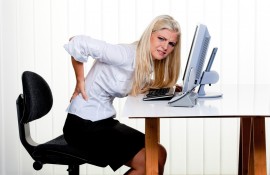 Back pain is a common complaint. Most people in the United States will experience low back pain at least once during their lives. Back pain is one of the most common reasons people go to the doctor or miss work.
On the bright side, you can take measures to prevent or lessen most back pain episodes. If prevention fails, simple home treatment and proper body mechanics will often heal your back within a few weeks and keep it functional for the long haul. Surgery is rarely needed to treat back pain.
Related Health Topics